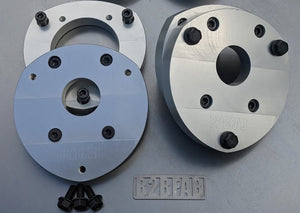 Get your ride dialed in with our Front Only 1.5" Camber Correcting Lift.
Whether you are unhappy with your current ride height, alignment specifications, or driving characteristics after installing a non B2BFAB lift kit, but don't feel like changing out rear suspension. This is the solution for you.
Fits all MQB models.
Includes all hardware to mount the front lift kit, OEM replacement hardware kit is available separately.